Directions To Hyzer Creek From Saratoga Springs
From Saratoga, go to Starbucks and take Rt 29 west for
12.7 miles, turn right onto Barkersville Rd, go 3 miles, Hyzer
Creek is at 7272 Barkersville Rd.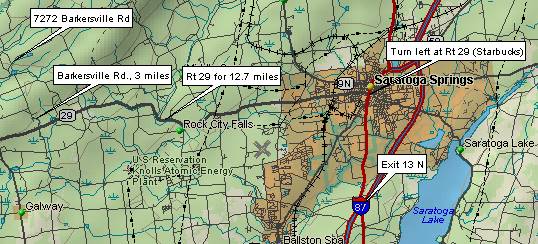 If coming from the west and you took the Fonda exit from the Thruway, stay on Rt 29 to Barkersville Road. It's about
7 or 8 miles east of Amsterdam. It's about a mile east of where route 147 crosses Rt 29.